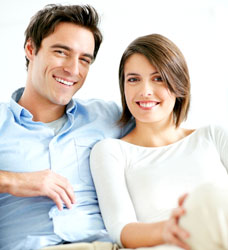 Many men experience impotence, which is often associated with a range of different causes. Find out about the causes and treatments of this condition and few rarely answered questions about the Genuine Viagra sildenafil.
About impotence
Male impotence is a sexual disorder which can leave men feeling embarrassed and unconfident in their performance if an erection cannot be achieved or maintained long enough for satisfactory sexual intercourse. What is important to realize is that around two million men in the UK suffer from this common problem and affects around 10% of all men.
Causes of Erectile Dysfunction
Many men experience impotence at some point of time in their lives, , which is often associated with both physical and psychological factors such as anxiety, alcoholism, drug abuse, chronic health conditions, stress and relationship problems. . More than 80% of the cases have a physical cause. Other emotional factors include experiences with depression and, unresolved sexual orientation.
Erectile dysfunction Treatments
Only some men take this problem seriously. It is reported that only around 10% of impotent men will seek professional help, as it is commonly thought to be untreatable. . Various medications are available and are often used in combination with sexual therapy, which is especially effective when the causative factors of impotence are psychological. .. In targeting all aspects of the problem, both medications and counseling can be beneficial in the treatment of impotence . Viagra is one of the most popular impotence treatment to date.
Viagra sildenafil
Viagra is a prescription medication used by millions of men to treat impotence and other erectile problems, by stimulating blood circulation in the penis. Sildenafil citrate, commercially sold as Viagra and commonly referred to as the 'blue pill', can take effect within 30 minutes of being taken, the results of which can last up to four hours.Viagra helps in developing and maintaining an erection only when you are stimulated.
How long can I take it for?
As this is a prescription only medication, only your doctor can decide how long it is suitable for you to take Viagra. Though Viagra can be taken once every 24 hours, it is not advisable to take it more than 4-5 times a week.
How do I get Viagra?
Viagra is a prescription only medication, which you can obtain from your doctor after consultation and in consideration of suitability.